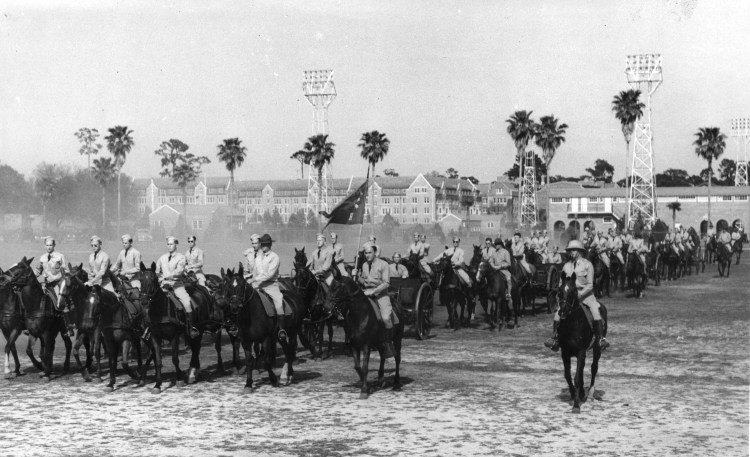 MILITARY HISTORY AT THE UNIVERSITY OF FLORIDA
The University of Florida's long military history is rooted in the Morrill Act of 1862, designating the University of Florida as a land grant institution. The original mission of these institutions was to teach agriculture, military tactics, and mechanical arts in addition to classical studies. Today, UF is proud to count approximately 2000 veterans, active duty members, and dependents among our undergraduate and graduate students.
During both world wars, the all-male University of Florida saw its enrollment plummet, and the campus became a military camp. In 1917, when the United States entered World War I, 274 of the 434 men enrolled and went to war. During World War II, historians estimate as many as 10,000 UF students served, causing a radical impact on campus as many faculty joined up in addition to the students. In addition, hundreds of soldier-students from across the nation were assigned to the University of Florida. Stengel Field, now Butler Plaza Shopping Center, became the training grounds for 3000 aircrew trainees. UF lost 401 students during World War II, including football players, student government officials, and other campus leaders.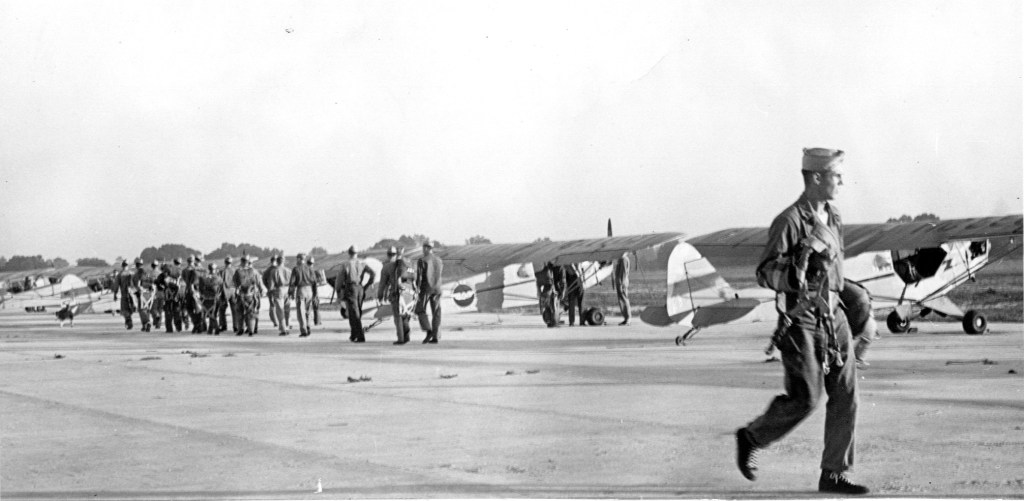 After World War II, UF saw a swift and significant enrollment as many service members returned home. The University scrambled to build three makeshift communities to house over 1,000 residences. Flavet Villages was constructed so quickly for students it initially included travel trailers and reused military barracks.
The University of Florida is proud of its military tradition and seeks to ensure our veterans and service members are recognized and welcomed on campus. Corry Village is named after William Corry, UF student body president who died in World War II. Century Tower is dedicated to the UF students who died in World Wars I and II. The Collegiate Veterans Success Center, established in 2015, is honored to continue the tradition of military support to meet the needs of UF veterans, service members, and their families.